Wee Dram Massey Fergus'son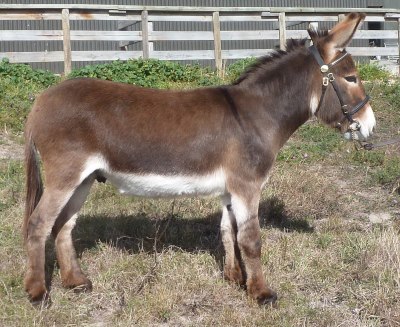 Up and coming young jack, Wee Dram Massey Ferguson, Supreme Champion South Island Donkey & Mule Society show 2012 & 2013
Reg. JK09/1577/4
Brand: 2 over 09, DOB 14/11/2009
Breeder: K.Findlay. RD1 Rangiora.
Sire Chiquillo Fergus (Imp Aust.) Reg. JK89/918/4
Accredited by David Rowland 20/12/2001, Brown, English/Irish
Dam Awapuni Pippa Reg. JY03/1617/3 Brown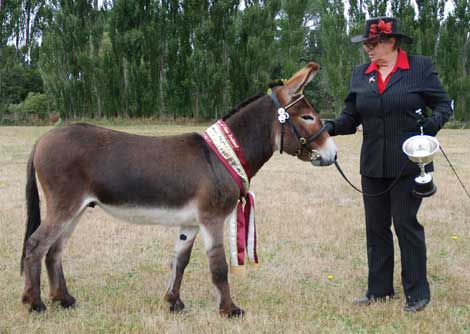 Fergie was purchased with the thought in mind of introducing some new bloodlines into our Irish donkey breeding program.
We had been looking for sometime for a new jack that would retain the lovely temperament and qualities of our little Irish donkeys, without losing that cute traditional type of the Spanish Point bloodlines we have. photo Lea Hullett
So far we are very pleased with the way Fergie is maturing. He has the most wonderful, friendly temperament and is free moving with a great length of stride for a small donkey. Fergie has excelled in the show ring A&P show. We are now looking foreword to seeing if Fergie is going to excel as a quality breeding jack in the future.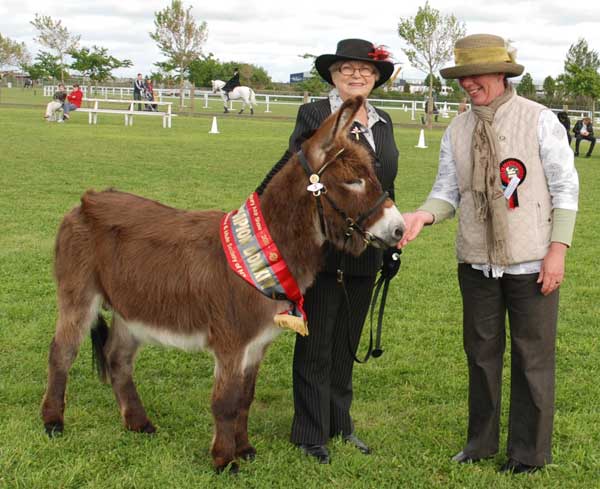 Supreme Champion Christchurch A&P Show 2011 with Australian Judge Miranda Connaughton-Kerr & 2012 with judge, Andrea Thomson. Photo Lea Hullett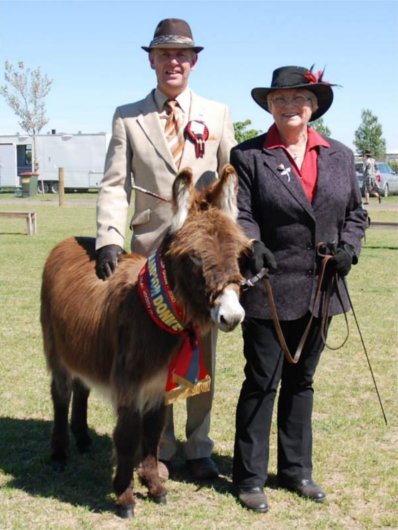 Wee Dram Massey Ferguson won the Supreme sash (as a yearling) with Judge Alan Windle at the Christchurch A&P Show 2010 Photo Lea Hullett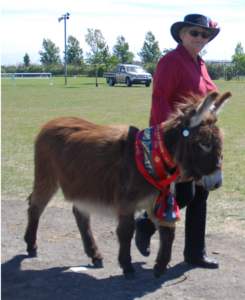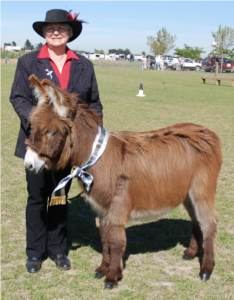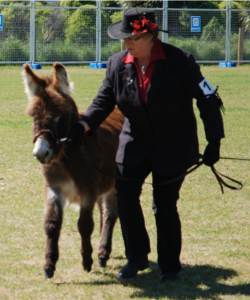 Photos from the Christchurch Show 2010 where Ferguson was awarded Supreme Champion of the Donkey section. Photos Lea Hullett