Domino Downs Gaiano (Imp Aust)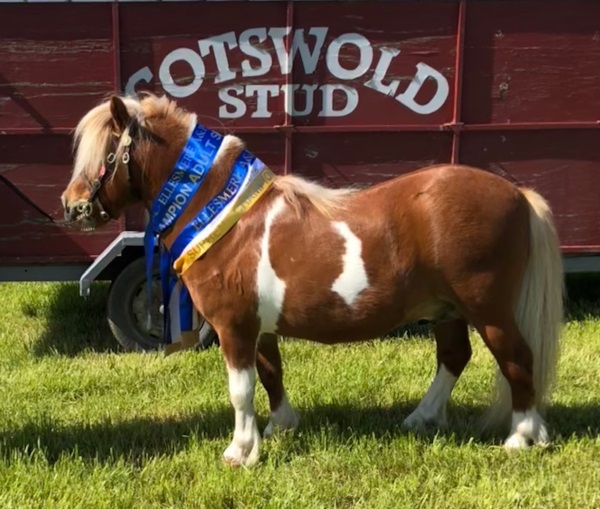 DOB 21/1/07. 9.1 hands
Sire Domino Downs Goblin
Dam Musk Lavender Picotee
Gaiano is truly a beautiful picture book pony, with his colour & markings and that "look at me" gorgeous presence.
Gaiano was imported from Victoria, Australia by the Calder family and was successfully shown in the North Island. I'm pleased Christine Calder had the foresight to purchase Gaiano as he carriers lovely old bloodlines I see as an asset to our Shetland breeding in N.Z.
Although I had no intention of purchasing another stallion, I could not turn this stunning Gaiano down. He is now very settled here at Cotswold and I enjoyed showing him 2018 season in Canterbury.
Gaiano is one of our resident stallions standing at stud here this season.
Download Gaiano's pedigree Here in printer friendly format.